Joseph L. Damiano Jr.
I am a recent graduate from the University of Phoenix. I earned my degree in E-Business, I have a Bachelor of Science in Business Administration, with my major in E-Business. I am also the designer of this site, and owner of a E-Busiiness called Damiano Consulting, at JosephDamiano.Com.
Why would I need to use a site like this? The answer is simple, in that a site like this represents how easy, how inexpensive and how a person does not require the expensive web site authoring tools. This site has also served as a point on the Internet to display my Internet Marketing skill.

The The most important goal of my life is to be living a Christian lifestyle while focusing upon my family. It is for this reason I chose E-Business as a major. I believe that the Lord will guide me with enough wisdom to build a small business from home to help supplement my income. I am a disabled United States Veteran. I love our Country and the freedoms that most of us take for granted. Everyday we have is ablessing. We are not promised a tomorrow.

God Bless All Of You.

It is my desire to use the skills I have aquired within the last three years at University of Phoenix, to prosper at home, while taking care of my loves: Lynnette, Haven, and Joseph. I cry out to the Lord, the Prayer of JABEZ:

JABEZ, cried out to the GOD of Israel, "Oh, that you would BLESS ME and enlarge my territory! Let YOUR HAND be with me, and KEEP ME from harm so that I will be FREE from pain." and GOD granted his request. 1 CHRONICLES 4:10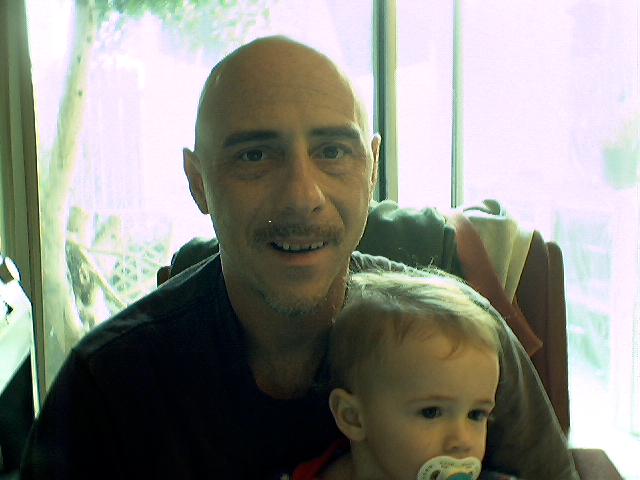 Relevance of this Site
The original websites were developed to share my agony, grief and disbelief of how terribly wrong the birthing process could go. The first site is called "The Nightmare and the Miracle". I realized I needed to publish a site dedicated to our Family, and include that tragedy as well. However, the good Lord Jesus Christ has blessed us by bringing Lynnette back from beyond, in a miracle that happened in a blink of an eye, without the hand of a doctor nearby. In the blurry, surreal memories, that at times are clear and startling, I remember being told, Prepare for the Worst and Pray for the best.
God surely provided blessings in his time. The amazing Grace of our Lord Jesus Christ can bless you too.
Technology Roots
I have been involved in the computer industry since the early 80's in one way or another. I would like to plug Microsoft, Linux, Apple, and even Texas Instruments. I am a firm believer in the concept of immersive technology, networking, and entrepreneurial thinking.

Hire A Consultant
Damiano Consulting
This is a link to a storyline, that we intend to build on...
The Nightmare and the Miracle